1st SGT Joseph A. White (Retired)

These pages are being presented to 1st SGT Joseph A White (Ret) for his gracious willingness to share his expert knowledge, help, and material to assist this site in presenting the Aviation histories of the Delta area in the Republic of Vietnam.
But mostly because Joe is one of this Webmaster's Heroes!











1SG Joseph White. USA Ret.
Many Americans are aware of the names, and accomplishments, of the top American commanders in Vietnam, men such as generals William Westmoreland or Creighton Abrams. However most are not aware of their enlisted counterparts, the ranking non-commissioned officers during the war who often served without publicity, quietly and effectively doing their jobs. In the Army aviation field a couple of names stand out, SGM Cyril G. Manning, Aviation Soldier of the Year 1964, and 1SG Joseph White, both of whose careers encompassed multiple tours in Vietnam, effectively spanning most phases of the War.
Those of us interested in Army aviation history, heraldry and insignia got to know Joe White when he was with the pioneering "Knights of the Air" 114th Assault Helicopter Company (Air Mobile light) in Vietnam. Joe, with his passion for collecting military insignia, was kind enough to offer to share the 114th's unit's history and patches with others. His career continued in Vietnam, most of it spent in the Delta, where he served with the 164th Combat Aviation Group and ended up with the unique 18th Corps Aviation Company in late 1972. He was a charter member of that select group known as "Delta Legends," exceptional individuals, officers, warrants and non-commissioned officers, who served two or more tours with the same, or different, units in the Delta.
After retirement Joe's interest and significant contribution to Army aviation continued. He was ever helpful to the many historians who sought his support and advice, giving freely of his time and knowledge. Although he often never saw results of his labors, his love of and devotion to Army aviation caused him to persist, tirelessly, in his endeavors. Now is a fitting time to acknowledge and honor the many accomplishments and contributions of 1SG Joseph A. White to Army Aviation history, particularly during the Vietnam War 1961-1973.
By: Ralph B. Young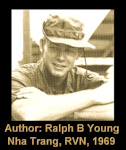 Ralph Young is the Author of two great books:
Army Aviation In Vietnam 1961-1963, (Volume One)
Army Aviation In Vietnam 1963-1966, (Volume Two)











The Vietnam Veterans of America, Chapter 32 Queens, New York arranged
for Joe White's burial at Calverton National cemetery on Oct. 14, 2008.
Vietnam Veterans of America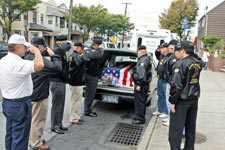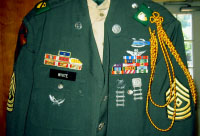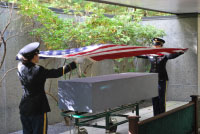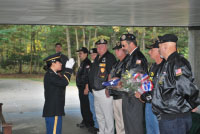 1st SGT Joseph A White's:










1. Vietnam Tours: 1965 - 1973:
2. Awards and Decorations:
3. US Army Military Aviation Duty Assignments:
4. Temporary Duty Assignments:
5. Duty Assignments in Flight Operations Field:
Joe White's Photo Album Page











Photo Page. The Photo page displays photographs of 1st SGT Joe White at ceremonies and different duty stations.
** Please click the picture for Joe's Photo Page. **
.
.
Joe White's Insignia and Unit Patch Page












Insignia and Unit Patch Page. The Insignia and Unit Patch Page displays symbols of the Units that 1st SGT Joe White once pulled duty assignments.
** Please click the picture for Joe's Insignia Page. **
.
.











* 1st AVN BDE Organization Unit charts:
1966, 1968, and 1970 Provided by: 1st SGT Joe White
.
.
.
.
TET Offensive
(29 Jan - 29 Feb 1968)
164th Combat Aviation Group Reports

---
.
.
Old Mailing Address:
1st SGT Joseph A White (Ret)
19 West 31st Street
New York, N.Y. 10001
www.CanTho-RVN.org
Webmaster
Joe Moore / MooreJ
You Are Visitor:

Since 30 April 00
Last Updated:
06 July 2009