Since there are not any photographs of myself on the Delta Dragon site. I am presenting the following "Before" and "After" photographs in hopes that if you recognize me in one of your old photos, you will share it with us.
And since I will be attending the upcoming 52nd Signal Bn. reunion soon, I am placing a couple of resent photographs here too.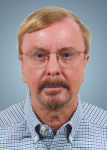 1. This is my most resent photograph that was taken 23 June 2008.
Photo by: Joe Moore
.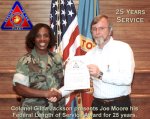 2. The presentation of my 25th year of service certificate and pin in 2000 by the Naval Aviation Depot C.O., Col. Gilda Jackson.
Photo by: Joe Moore
.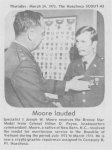 3. This picture was taken in March 1973, when I received the Bronze Star Medal. It was taken just after returning to Ft. Huachuca, Az. from Vietnam.
Photo by: Joe Moore
.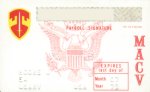 4. My old MACV card, without ssn and signature.
I have hopes some day, of having a photo here of myself at Can Tho Airfield. But since none of my photos made it home, I will have to wait until one of you guys find me in one of yours. Photo by: Joe Moore
.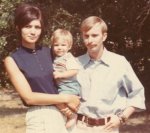 5. This picture was taken in 1972, about a month before I went to Vietnam. Pictured are my x-wife Anne, my son Scott and myself.
Photo by: Joe Moore
.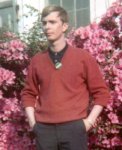 6. A picture of me at my parents home between 1967-70, when I was in the Apprentice School Program for Electronic Calibration at the Naval Aviation Depot, MCAS Cherry Point, NC. Except at that time the Depot was called the Naval Air Rework Facility (NARF).
This was one afternoon after work because I was still wearing the NARF, Ch. Pt. badge. Photo by: Joe Moore
.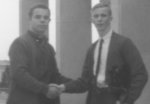 7. 1963. This was a wrestling team mate, Doug Hadder, and myself in High Point, N.C. in 1963 at the State wrestling championship.
With my ears out, my mouth open, and too tired and worn-out to hold my arm up, this is not a good photo of me. But I am looking for Vietnam photos of Doug to create a page .
Doug was an Army Capt. flying Hueys when I saw him last in 1972 at Can Tho Airfield.
I learned years later, from his brother at Cherry Point, that after Vietnam Doug was killed in a crash at Mt. St. Helens. Photo by: Joe Moore
.
If you would care to endure
more old photos of Joe.

They will be coming soon,
on my Son's site!
.